I usually make a stop to goodwill once a week. In search of vintage linen,china anything that makes me smile! Lots of time I'm drawn to color! Pink and aqua are eye candy to me! Pastels work too! So I was browsing in the furniture area when I found this lovely little piece! The floral linen is what sold me! It's just a beauty!
Lately I've been noticing DIY chalk paint in blog land. I've really wanted to try the real Annie Sloan chalk paint but, it's not sold in CT and the price is a little steep! So for a few dollars I tried a sample of aqua paint from Lowes and some plaster of paris with a few drops of water. One part plaster of paris and two parts paint! Sorry no pics I forgot!
I love the outcome! Look at the color! I may sand it a little, not sure yet. I will put some furn. wax, if anyone can suggest a wax or protectant please let me now! Also it's rather small to be an ottoman but it's all I can think of. Any one have another idea, I'd love to hear it!
Lovely vintage!
Thanks for stopping by!
Have a Suneday!
Carly
Linking to-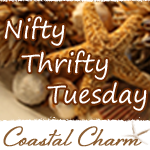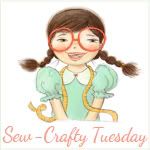 http://www.freeprettythingsforyou.com/2012/02/♥-whatever-you-want-wednesday-63-♥/
http://shabbynest.blogspot.com/2012/02/frugal-friday.html